Faculty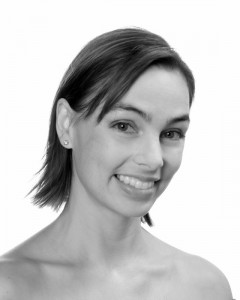 Jennifer Gordon is the founding director of the Northeast Atlanta Dance Center, the Northeast Atlanta Ballet, and now the Grayson School of Ballet.  Jennifer danced professionally with the Atlanta Ballet under the direction of Robert Barnett and with the Orlando Ballet.  She received countless scholarships to national programs all over the country.  Ms. Gordon appeared as a guest artsist with the Atlanta Opera, Ballethnic, Tri-Cities Ballet, and the Gwinnett Ballet Theatre.
The Lilburn & Grayson School of Ballet has a carefully selected faculty of professional teachers who share a genuine interest in providing quality instruction as well as personal ecouragement for each student.  We boast the finest faculty around.  Most impressive is the consistency in our faculty.  Instructors return season after season to bring their professional experience and wisdom to our classrooms.  Students benefit from the experiences of the seasoned professionals as well as the return of past alumni who bring their fresh voices to share new developments.
The Lilburn & Grayson School of Ballet prides itself in the quality of its guest faculty.  We recognize the importance of hiring outside professionals to further educate our dancers.  We are proud to have hosted such distinguished guest such as Mr. Shamil Yagudin of the Bolshoi Ballet as well as many other noted dance professionals.
Margaret Faulk has been a member of our faculty for over 22 years.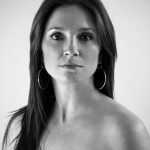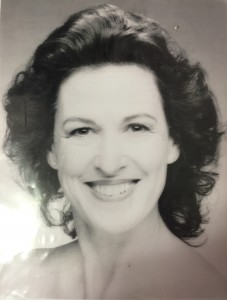 Phyllis Allen has been teaching ballet for over 40 years. She was founder of Lawrenceville School of Ballet and founder and Artistic Director of Southern Ballet Theatre. She began her training at the Decatur School of Ballet becoming Junior Director with the Decatur Dekalb Civic Ballet at age 20. She was a member of the Atlanta Civic Ballet (now known as the Atlanta Ballet) under the direction of Dorothy Alexander and Robert Barnett. She performed In several seasons with Theater Under the Stars. At age 15 she was selected to work with George Balanchine in the Young Choreographer's Workshop. She has studied at the School of America Ballet Theater, David Howard Dance Center and the Royal Ballet School. She has taught in numerous studios across the United States. She has choreographed for various high school and college productions, public television, civic theater groups and ballet companies across the country. She has been involved in Regional Dance America as a performer, choreographer, and artistic director. Ms. Allen's students have gone on to professional careers including many dance teachers across the U.S, performers on Cruise Ships, Walt Disney World, New York City Ballet, and a soloist with American Ballet Theater. We are thrilled to have Phyllis join the staff of Lilburn and Grayson Schools of Ballet.
Kellyn McMichael a Lilburn native, received her classical training with the Northeast Atlanta Ballet under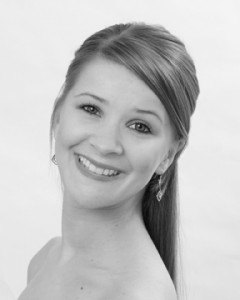 the direction of Jennifer Byokawski-Gordon, where she was privileged to perform lead roles in Tchaikovsky's The Nutcracker, Swan Lake, Coppelia, and Cinderella.  She furthered her classical ballet training at the Joffrey Ballet's Summer Intensive in New York City from 2001-2003, under the notable instruction of Francesca Corkle, Winthrop Corey, Deborah Donn, and Elie Lazar; and, was also offered a position in the Governor's Honor Program for ballet. While studying in New York, Ms. McMichael was given the opportunity to model for the reputable Art Stone The Competitor costume company from 2002-2004. Ms. McMichael performed professionally with The Georgia Ballet under the direction of Gina Hyatt-Mazon, performing in the ballet'sMary Poppins, Swan Lake, Tchaikovsky's The Nutcracker and a number of contemporary works.  Her professional experience continued with the Louisville Ballet, under the direction of Bruce Simpson and Helen Starr, performing in Kathryn Posin'sScheherazade, Tchaikovsky's The Nutcracker, and Swan Lake. Ms. McMichael has been teaching classical ballet and beginning tap with the Lilburn and Grayson School of Ballet since 2003, her students ranging from Pre-Ballet  to company level dancers.  Ms. McMichael has always had a love and passion for classical ballet and strives to offer great training to all of her aspiring ballerina's.  She now resides in the Lilburn area with her beloved husband, Nathan, and growing family.
Sarah Kerr has been dancing almost all her life. She grew up through the Lilburn School of Ballet. As a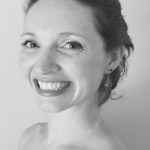 member of the Northeast Atlanta Ballet she danced many lead roles such as Sugar Plum Fairy and Dew Drop in The Nutcracker, the lead in Paquita, the lead in Cinderella, and the Black Swan in Swan Lake.
Sarah attended the University of South Florida where she was awarded talent grants and scholarships. It was there that she learned to love modern dance as well as ballet. She was cast in every faculty concert and her choreography chosen for a student  run productions by the acclaimed faculty members. While in school she had the privilege of working with such artists and choreographers as Gretchen Ward Warren, Gabriella Darvash, Sandra Robinson, Lynne Wimmer, Michael Foley, Charles Flachs, Gerry Houlihan, Sasha Yapparov, and Nina Watt. She was also able to spend summers with North Carolina Dance Theatre and the Atlanta Ballet. She graduated with a B.F.A. in Dance Performance.
Sarah then returned to Atlanta and was invited to dance professionally with Full Radius Dance, and danced with them from 2006 to December 2009.  In 2010 Sarah joined Brooks and Company Dance. She has performed with them all over Atlanta and has danced principle roles in the critically acclaimed Blackbird and the wildly successful Into the Dark Woods. Dance critic Cynthia Perry wrote of Into the Dark Wood, "As Heroine, Sarah Kelly Kerr danced exquisitely. All eyes seemed to fall on her enchanting, radiant face." Sarah currently dances professionally with both Brooks and Company Dance and Rule of 3 Productions.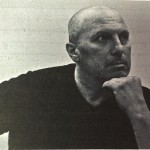 Mr. Belinsky brings 30 years of experience as a professional dancer, teacher and choreographer. He received his ballet training from the renowned Bolshoi Ballet School in Moscow, Russia and the Kiev Academy of Ballet in the Ukraine. He spent two years with the State Army Dance Company as Ballet Master and Choreographer and has been a principal dancer with the Donetsk Opera and Ballet theatre and the Chisinau Opera and Ballet Theatre. His repertory includes solos in Giselle, Swan Lake, the Nutcracker, Raymonda, Coppelia, Sleeping Beauty, and Don Quixote. He has toured the USA with "Russian Roulette Show" and toured the United States three times with the Donetsk Ballet Company before joining the Russian Ballet Theatre of Delaware. he was praised for his commanding and charismatic presence on stage as well as his classical technique. He was chosen to play the role of Mercutio in Romeo and Juliet choreographed by Daniel Baudenistel of the Joffrey Ballet. Choreographer Robert La Fosse cast Mr. Belinsky in the lead role of The Entertainer in his ballet Rags. Mr. Belinsky has peformed as a guest artist and teaches master classes in professional companies and schools and choreographed across the USA and Europe.
Arianna Gray Arianna Boatright began dancing at the age of three at the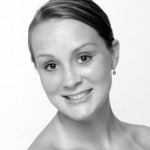 Lawrenceville School of Ballet where she discovered her love of ballet. Arianna joined the North East Atlanta Ballet Company when she was 12 years old and continued to dance with the company through high school. After high school, Arianna attended Lee University in Cleveland, TN where she graduated in July 2013 with a business management degree. Arianna began teaching at the Lilburn School of Ballet when she was 15 years old. And she began teaching at the Grayson School of ballet when it opened. While in college Arianna taught ballet for Cleveland City Ballet School, she was also heavily involved in many different volunteer organizations as well as a middle school ministry program. Her passion for ballet has only increased since the age of three. She is passionate about her students and their dreams of becoming a ballerina. Arianna is excited to be back at the studio after living in Florida for a few years, back to where her love for teaching began!
Melissa Stevens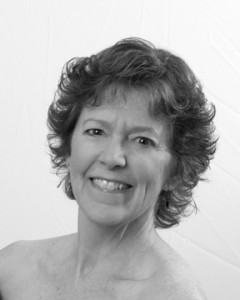 Melissa Beale Stevens began studying ballet in Killeen, Texas, at the age of 6 and has never gotten out of the studio since!  Three years of Vaganova training, then her family moved to Decatur, GA, where she studied under Marie Roberts and Hilda Gumm at Decatur School of Ballet, joining the company there at age 12.  She began her assistant teaching in high school and continued at Atlanta School of Ballet, where she was a member of the company for 2 years under Robert Barnett and Merrilee Smith.  She attended the University of Utah as a dance major for one year, then returned to continue dancing, teaching and choreographing for the company now know as Decatur City Dance.  She received scholarships to attend Craft of Choreography conferences through NARB as a dancer and as a choreographer, being one of the first recipients of the Monticello award for women choreographers.  She began at Lilburn School of Ballet with NEAB in 2007  and, although she never planned to teach as a career, it is and has been a great joy in her life and she doesn't plan to leave the studio anytime soon!
 Peter Powlus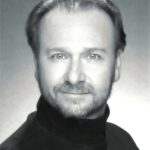 Peter Powlus has worked in musical theater, television, radio, film, opera, dinner theater, theme parks, historical drama, mime theater, children's theater, fashion shows, industrials, and repertory dance with numerous esteemed companies. As a choreographer, Peter has created work for over 20 highly regarded dance companies and won many accolades, including the Regional Dance America William Habich Award for Choreography. Peter's teaching experience is equally diverse and extensive. He has frequently been a guest teacher/choreographer at the Georgia Governor's Honors Program and has participated in workshops throughout the region, including Greenville Ballet, Tennessee Dance Association, and University of South Carolina Summer Dance Institute. Peter was the jazz dance instructor for the 1991 and 1996 Southeast Region RDA Festivals, where his singular technique and style were offered to hundreds of students from throughout the southeast. Peter has served the Georgia community as a member of the Georgia Council for the Arts Dance Panel for Organizational Grants and on the Greater Augusta Arts Council, who presented him with the Individual Artist of the Year Award for 2006, having been nominated by his peers. Peter is enjoying frequent voice acting opportunities and continues to teach tap, jazz, modern, and musical theater, as well as the occasional Intro to Stage Combat and Renaissance Swordplay class.
Lindsay Blackburn received a BFA in dance, Kennesaw State University from 2011-2014. During her time at KSU, she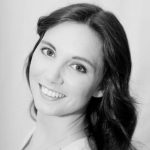 performed with the KSU Dance Company for four semesters at numerous venues including the Rialto Center for the Arts, the Cobb Energy Center, and the Kennedy Center in Washington, DC, at the ACDFA Nationals. She was classically trained at the Northeast Atlanta Ballet under Jennifer Gordon. In May 2013, Blackburn traveled to Taiwan and studied at the National Taiwan University of Arts. While at KSU, she was an active member of Nu Delta Alpha, a dance honors society. Blackburn has been teaching dance since 2008, and looks forward to working with the students of Lilburn & Grayson Schools of Ballet.
RalphJacques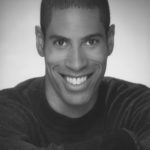 Meaghan Novoa is a native of Newnan, GA where she began her training at the age of 9 in ballet, modern and jazz. At 13 she attended American ballet theater's summer intensive on partial scholarship. At 18 she started her professional dance career with Southern Arc Dance Theatre under the direction of Paulo Manso de Sousa and has had the pleasure of performing featured roles in many of their mixed repertoire productions as well as participating with SADT in the 2015 Modern Atlanta Dance festival and performing the roles of Sugar plum fairy and Columbine Doll in their 2015 production of The Nutcracker. Meaghan has also performed professionally with City Gate Dance Theater under the direction of Robert and Jennifer Mason, and now Room to Move Dance Company under the direction of Amy Gately. Now 20 she is also a recently certified Pilates instructor with Lolita's legacy, Lolita San Miguel being one of two people to ever be certified by Joseph Pilates to teach his method. She enjoys sharing her passion for dance and movement with her young students and hopes to inspire them to work hard and pursue their dreams.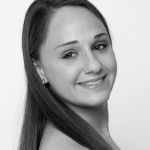 Sarah Bottino is a Northeast Atlanta Ballet. She has been a member of our staff for 7 years. Upon graduation, Sarah attended nursing school at Kennesaw State Unversity. She is now  a registered nurse with Children's Healthcare and continues to teach at the Liburn & Grayson Schools of Ballet.
Josh Schadl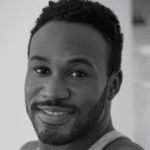 Josh Schadl is a native of Atlanta, GA who began his dance training at the age of 10 at the Conservatory of Dance and Fine Arts. At the age of 14 he began taking classes at the Atlanta Ballet under the direction of Armando Luna. Seeing his potential, Luna invited Josh to join the Pre-Professional division of the Atlanta Ballet where he gained a wealth of knowledge and confidence. Through a partnership between the Atlanta Ballet and Kennesaw State University, Josh furthered his training under teachers such as Momchil Mladenov, Ivan Pulinkala, and Reiko Kimura. During his time at Kennesaw, Josh performed with the Atlanta Ballet, The Georgia Ballet, The Georgia Youth Ballet, and Ballet Mississippi and Tampa Bay Dance Theatre as well as winning two national titles at the American College Dance Festival with a performance at the Kennedy Center in May of 2012 and June of 2014. Josh, an alumnus of Kennesaw State University is a double major in Spanish and Dance. He also studied in Taipei, Taiwan at the National Taiwan University of the Arts as an exchange student. Josh has danced with Ballethnic Dance Company in East Point, GA where he made his debut as the Leopard in Ballethnic's production of The Leopard Tale. Josh is currently Ballet Master at the Covington Regional Ballet.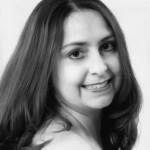 Salena Staub brings a wealth of knowledge to our tap students. "I dance because it is my passion, and I love passing it along to others. I started tap dancing at age three. I continued my multi-discipline studies of ballet, jazz and tap throughout high school. I continued my dance education at West Virginia University where I danced with a modern dance company called Orchesis, and received my certification in dance. Soon after college, I put the tap shoes back on, studying rhythm tap with Johnny Kelly, Julie Maynard, Birda Ringstad, and Kyme Hersi Sallid. I have been the primary tap teacher at Lilburn School of Ballet for over 15 years, and I am a proud member of tap company, The Rhythm Keepers."